With the holiday season just getting started, now is the ideal opportunity to develop a winning strategy for getting the most out of your postings before the new year arrives.
While the winter months are a terrific time of year for retail marketing, it's also a great time of year for marketing in other industries, taking in healthcare and B2B.
Here are some suggestions for how your organization may be creative with holiday social media that your target audiences will appreciate, using the correct language, timely updates, and relevant resources.
1. The Basic of Holiday Social Media Plan- Learn from Previous Data
Businesses usually don't consider this but this is a super helpful tip. Instead of randomly figuring out what you would do, examine your last year's data. What worked (or didn't)? Which platforms had the best ROI? What should you do again?
Analyzing your last year's data would tell you what went well and where you could improve. You can do this by using tools like Google Analytics or any other social media marketing tool you use.
There would be plenty of things to analyze once you start looking into this. You can check which platform drove most traffic to your website, what channel brought most conversions, or what kind of content received the most engagement.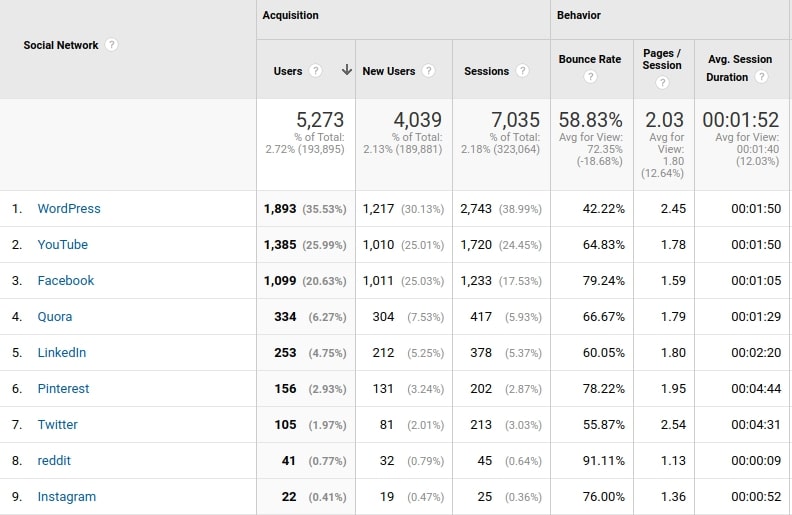 Scrutinizing your last year's data helps get a more targeting holiday social media campaign that can give you improved results.
And not only your data, you can also spy on your competitors' social media handles and check what they do in the holiday season. Like what type of content they generate on social media, or what type of social posts get the highest engagement in holidays.
2. Generate and Promote Holiday-ish Content
If it's a holiday, you need to show your involvement. And the best thing you can do is to generate content related to the holiday.
But do you know what kind of content works best on social media? Visuals.
Research says, we remember 80% of what we see while only 20% of what we read. So you can understand how easier it is to memorize visuals.
Generate holiday oriented content to let people know you're also a part of their celebration.
You can write blog posts around the holiday season, update your old content, create and promote festive creatives, post holiday trivias, etc.
3. Give Away Free Stuffs
Customers love this.
Giveaways are something that every customer likes. And if you give away free stuff, you are indirectly increasing the likelihood of more sales in your store. This could be a perfect holiday social media plan if you execute this right.
Just offer some stuff for free on your store but make sure you ask people to follow you on social media. There are multiple plugins likewise gift cards out there that help you create such giveaways. Using these plugins, you run online contests where you can first ask a user to follow you on social media to get eligible for the giveaway.
At the end of the giveaway, one thing's sure you will get more followers. And you can target these followers in the future and they'll be more likely to convert since they've already shown their interest in your offerings.
So through giveaways, you reach a broader audience by offering a few products. Well, that's a great return. Make sure that you include giveaways in your holiday social media plan.
4. Run a Hashtag Campaign- the major part of the holiday social media plan
Social media campaigns are fun and helpful at the same time. Running a hashtag campaign will make your brand presence unique and help your brand stand out in the crowd. Hence it can be beneficial for your brand to include this tip in your holiday social media plan.
For example, InUnison is running the #HappierPlaceRVA campaign as a public service announcement for spreading the word about happier experiences at local businesses.
Run a hashtag campaign to garner more traffic. But before that, you need to create a plan for this. The first step of your plan could be to identify or create a hashtag that sounds cool, easy to memorize and is not so common.
Once you find that perfect hashtag, you need to start promoting it on social media. You can employ different channels to promote your hashtag campaign. Don't just stick to a single channel while promoting your hashtag campaign.
It's not necessary that you stick to the same channel where you started your campaign from. If you've started your campaign from twitter, you can start promoting it on Instagram or Facebook as well.
5. Create and Follow a Holiday Calendar
A holiday calendar can be a guide that will lead you to plan better social media marketing campaigns for every important day. Hence, if you create a holiday marketing calendar, you get an upper hand. So it's vital to create a calendar that you can follow later.
The calendar can contain some of the important holidays which can be most profitable for your business. After creating the calendar and marking the days, you can start creating a social media marketing strategy for each day. Like what holiday marketing activities you'll do for that day, what segment of users would you target, or what campaigns would you run.
And since you create a plan according to the day, you increase your chances of getting more sales on that day.
But the majority of the brands don't create and follow a calendar which leaves them with performing random activities in hassle at the end. And randomness cannot bring you desired results. So make sure you have it all planned and structured to ease the further process.
6. Try Influencer Marketing
Influencer marketing is a method where you collaborate with an influencer that has a bigger following and has the same niche as yours. You partner with that influencer to market your brand/product/service to extend its reach of it.
This is one of the newest marketing tips and it is quite impactful as well.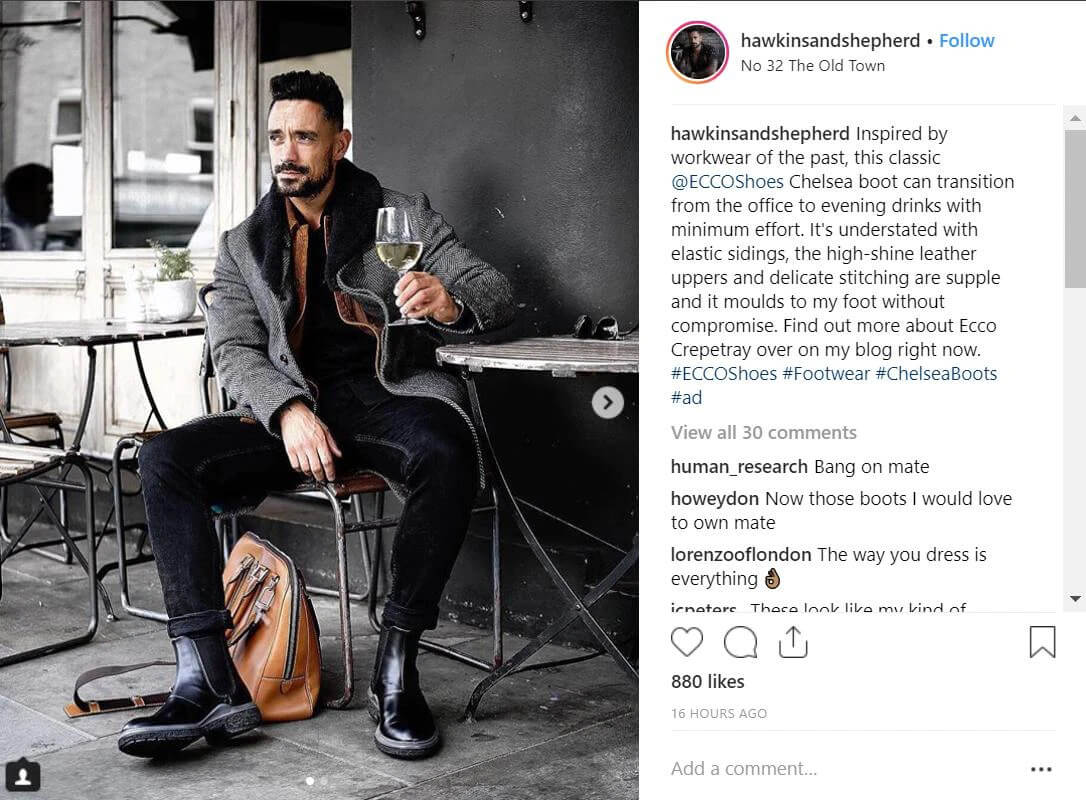 For influencer marketing, you also need to create a plan to perfectly execute it. At first, you need to determine the goals for what you want to collaborate with an influencer. Goals can be anything from increasing your audience, to getting more sales, or anything.
After finalizing your goals, decide what sort of influencer marketing campaign you want to run. There are many different influencer marketing campaigns you can run on social media. Campaigns like a giveaway, some affiliate marketing, guest posting opportunities, etc.
After deciding the type of campaign you want to run, you can start finding influencers. To find influencers, you can use tools like BuzzSumo and Awario.
Influencer marketing generates $6.50 in revenue for each $1 spent, according to the latest poll from influencer marketplace Tomoson. This shows how terrific results influencer marketing can bring. Do include it in the list of your holiday social media plan.
7. Engage with your Audience
If you interact with your audience, they'll interact with you. And what's better than social media for interacting with your audience?
Add this tip to your holiday social media plan and try to engage your audience through those platforms. You can engage with your audience in different ways on social media.
For example, you can reply to your customers queries on social media, or you can reply to the users whenever they tag in any social post. You can also do Live streams which is a great way to engage with your audience.
8. Get and Flex your Festive Look
Another trivial but effective one.
I've already told you if there's any festival, you need to show your involvement with the audience. And getting the festive look is one thing that can help you do it.
For this, you can give your social handles a festive look like change your cover photo, profile picture, bio and other things. Do this on all of your social handles and always make sure to promote it heavily.
Promote it on all the social media channels you use to let your audience know you are also celebrating the festival with them.
If you get in the festival look, it adds a personalized touch on your social handles. Moreover, it also leaves a great impression on your followers and makes it easy for them to connect with you more easily.
What's your Holiday Sales Plan?
Well! Now that you are aware of some of the most effective ways to craft a perfect holiday social media plan. What are you waiting for? Try those tips and see your sales rising eventually.
However, if you were only scrolling through the post and didn't read the blog meticulously, here's the crux.
8 Steps to a Successful Holiday Social Media Plan:
Examine your previous data to figure out what you should do this year
Create holiday-related content and promote them on multiple channels
Run giveaways or online contests to increase traffic and followers
Run hashtag campaigns on social media to stand out from the crowd
Create a holiday marketing calendar beforehand to plan your strategies for each day
Collaborate with influencers to achieve desired results
Communicate with users on social media by replying to their queries, providing support
Give your social handles a festive look by changing their cover image, profile picture, etc.
So those were some tips you must include in your social media marketing plan for holidays to make it infallible. But if you still have some doubts or need help with them, you can always connect with our experts and they'll guide you through.